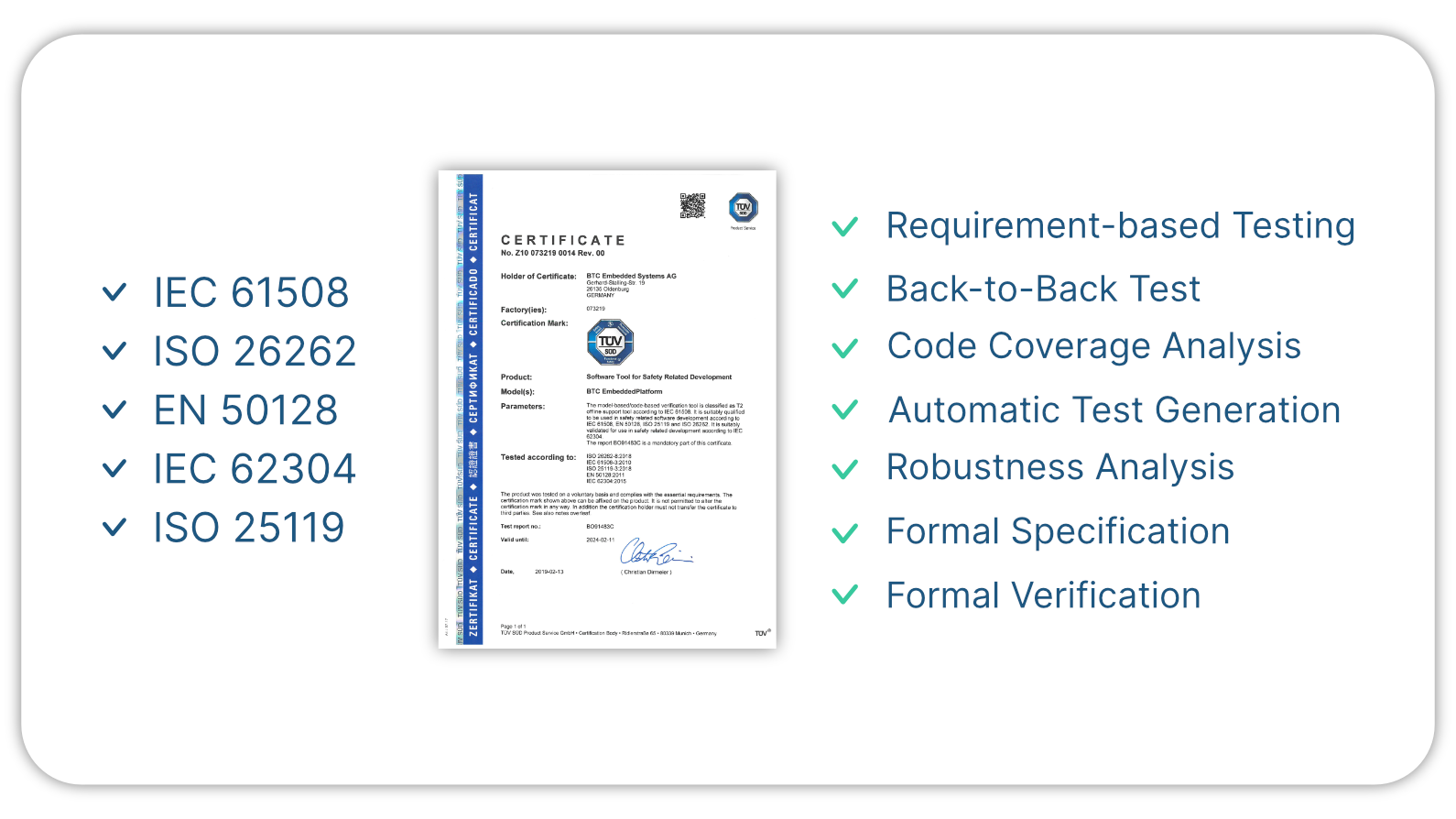 The new version BTC EmbeddedPlatform 22.3 (including BTC EmbeddedTester, BTC EmbeddedSpecifier and BTC EmbeddedValidator) has been successfully certified by German TÜV Süd as fit for purpose for the usage in safety critical software development projects. The certificate adresses different standards including IEC 61508-3:2010, ISO 26262, EN 50128, IEC 62304 as well as ISO 25119. For the automotive standard ISO 26262 the certificate is valid for all ASIL levels incl. ASIL D. As a verification tool, BTC EmbeddedPlatform has been classified with the highest tool confidence level TCL 3.
The certificate adresses all use cases within BTC EmbeddedPlatform, including:
Requirements-based Testing
Back-to-Back Test
Code Coverage Analysis
Automatic Test Generation
Robustness Analysis
Formal Specification
Formal Verification
We provide the certificate and the corresponding report to our customers free of charge upon request, which dramatically reduces and almost eliminates any effort for tool qualification measures on the customer side.