As the 2nd major Release in 2023, the new version BTC EmbeddedPlatform 23.2 (incl. BTC EmbeddedTester 23.2, BTC EmbeddedSpecifier 23.2 and BTC EmbeddedValidator 23.2) is now available.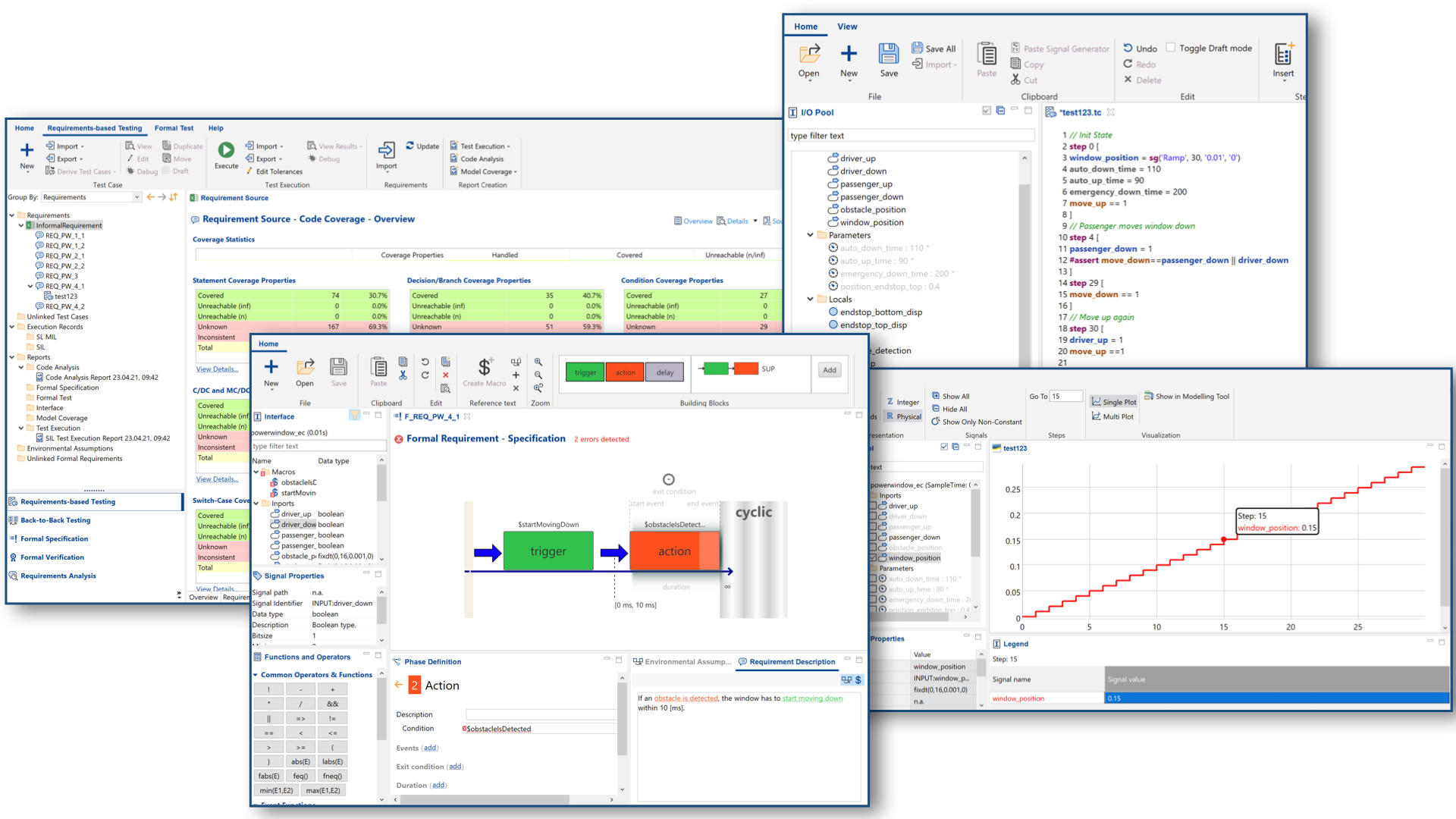 Feature Highlights include:
Support for dSPACE TargetLink Features
We are introducing an expanded support of constants. Constants and macros defined inside the TargetLink data dictionary are now visible in the test project and can be referenced in the test cases 
We are also enhancing the support of datastore handling to allow a usage of bus signals via signal injection
Support for Matlab/Simulink Features
We now support the latest Matlab version 2023a
Previously, it was required to generate new code for an architecture import / update. With this new version it is possible to reuse already generated code for Embedded Coder architectures
Improved support for test case traceability with Siemens Polarion
With this release, we are introducing a support for additional attributes for test cases. These attributes can be selected during the Polarion test case import:
The additional attributes can help during test case authoring and are shown as part of a test case either inside TestComposer or as part of the test case dashboard inside EmbeddedPlatform
It is possible to modify these attributes during the test case authoring process
During synchronization with Polarion the new values will be persisted inside Polarion
Furthermore, the REST API is expanded to also support additional attributes
Formal Methods
Debugging formal specification traces can be quite cumbersome, especially when long traces are generated
A new debugger is created based on the graphical representation of the Universal Pattern together with a detailed expression view
You can download the Release directly from our MyBTC customer portal. If you don't have an account yet, please register free of charge using your professional email address.