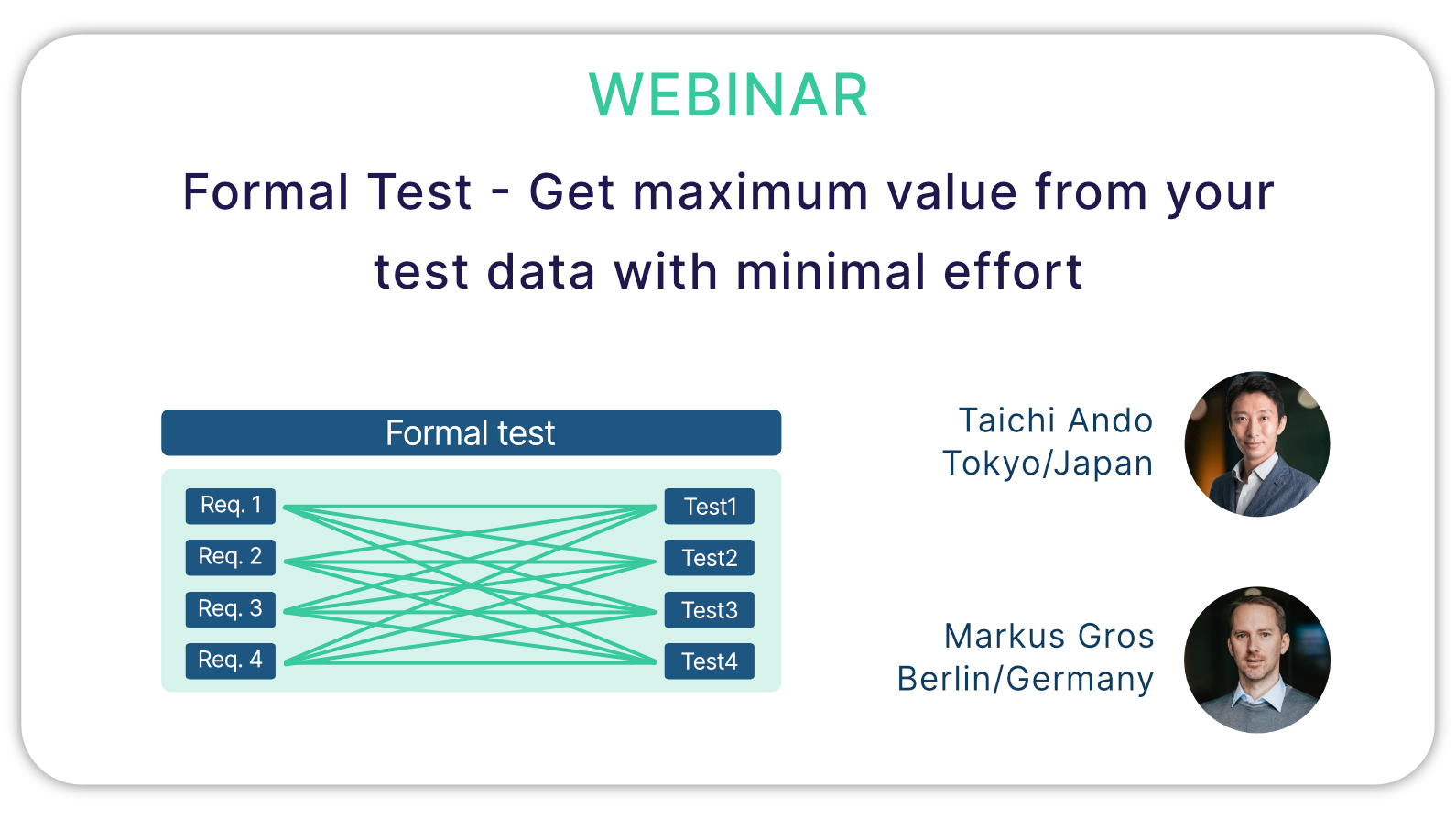 September 28th, 10:00 CET (Berlin) / 04:00 EST (Detroit) / 13:30 IST (Bangalore) / 16:00 CST (Beijing)
September 28th, 15:00 CET (Berlin) / 09:00 EST (Detroit) / 18:30 IST (Bangalore) / 21:00 CST (Beijing)
In most embedded software projects, a huge amount of test data is produced and recorded on the different test stages along the V-Cycle up to in-vehicle testing. But how can we get the maximum value out of this data? How can we make sure to detect all critical situations?
While a manual review of the recorded signals is not feasible, the traditional Requirements-based Test approach usually only looks for the status of one particular requirement per test case.
In this free webinar, Taichi Ando and Markus Gros introduce "Formal Test" as a highly automated approach to get maximum value from existing data with minimal effort.
We will show you:
Why an automated approach for analyzing test data is needed
How to bring the corresponding requirements and safety goals into a "machine-readable" format
How to execute a Formal Test and debug violations
How to automate everything using a Linux Docker Container