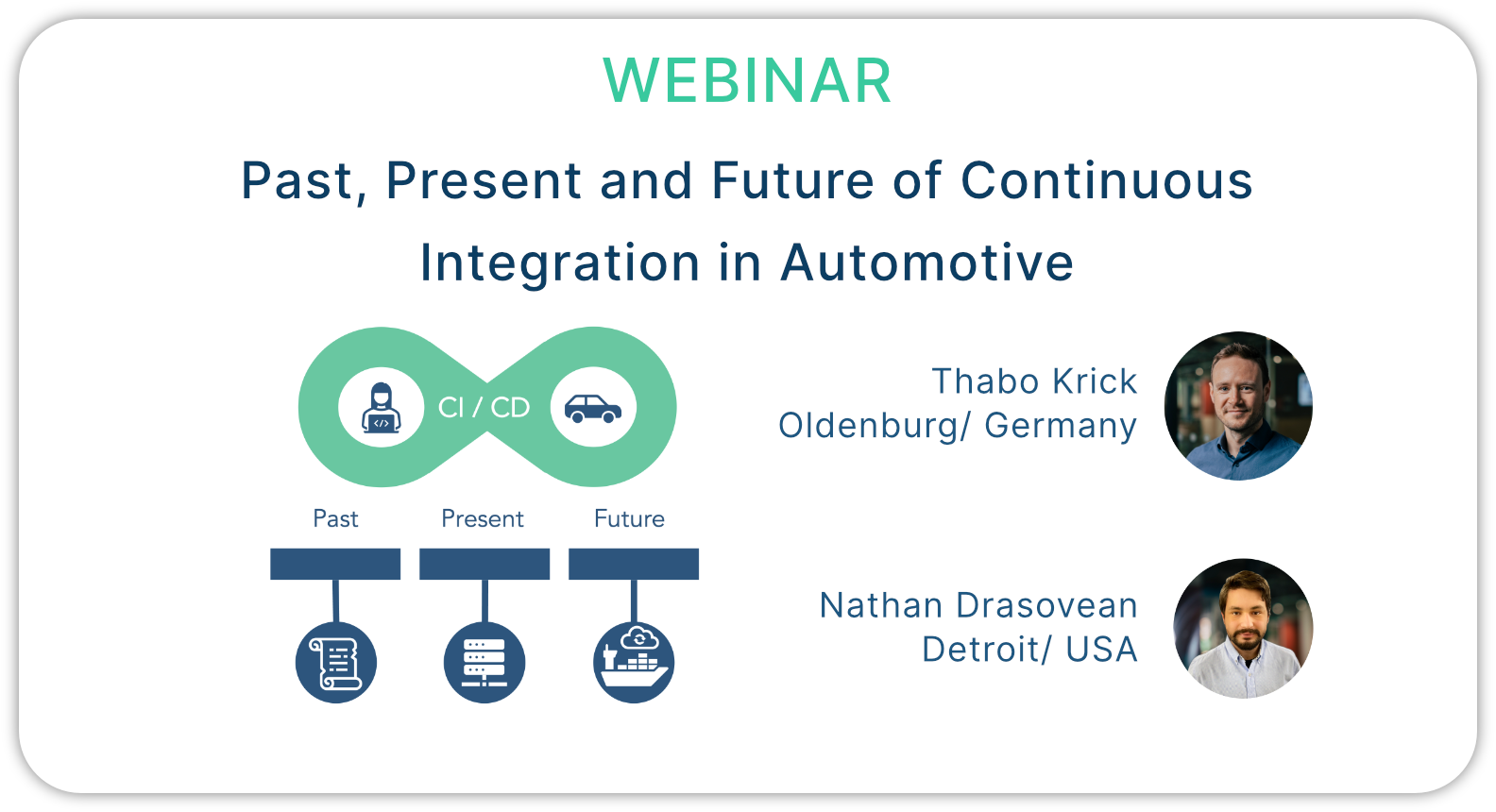 September 15th, 11:00 CET (Berlin) / 05:00 EST (Detroit) / 14:30 IST (Bangalore) / 17:00 CST (Beijing)
September 15th, 15:00 CET (Berlin) / 09:00 EST (Detroit) / 18:30 IST (Bangalore) / 21:00 CST (Beijing)
In recent years, we've observed many different approaches to CI / CD, ranging from simple scripts for a single team to sophisticated general purpose delivery pipelines serving various projects across their organizations. And we've also noticed that Jenkins has been the go-to choice for automotive embedded software CI / CD pipelines for a long time.
Unfortunately, many developers and DevOps engineers have experienced their organization's Jenkins setup has slowly shifted from being a powerful solution that adds value, to a painful, outdated, and vastly complex monster that is no longer fully understood. This raises questions and creates statements like: 
"Our CI/CD pipelines are slowing us down!"
"We need a new version of XY, does anyone have permissions to install that on the agent?"
"It's 2022… Is Jenkins dead?"
In this free webinar, Nathan Drasovean and certified Jenkins Engineer Thabo Krick will explain what has changed, how you can achieve high value with low maintenance and – if it's already too late – what can be done to transform a CI setup from an unmaintainable mess into a lean solution for state-of-the-art automation pipelines.
The event targets automotive developers, DevOps engineers and managers who struggle with CI/CD at scale. Don't lose hope if you suffer from tedious work with nasty legacy Jenkins setups, but learn how to proceed into the right direction!
Are you planning a new CI/CD solution from scratch? Benefit by learning about from the mistakes of the past two decades and ensure a solid foundation for flexible, future-proof CI/CD.