As the 3nd major Release in 2021, the new version BTC EmbeddedPlatform 2.11 (incl. BTC EmbeddedTester 4.11, BTC EmbeddedSpecifier 2.11 and BTC EmbeddedValidator 5.11) is now available.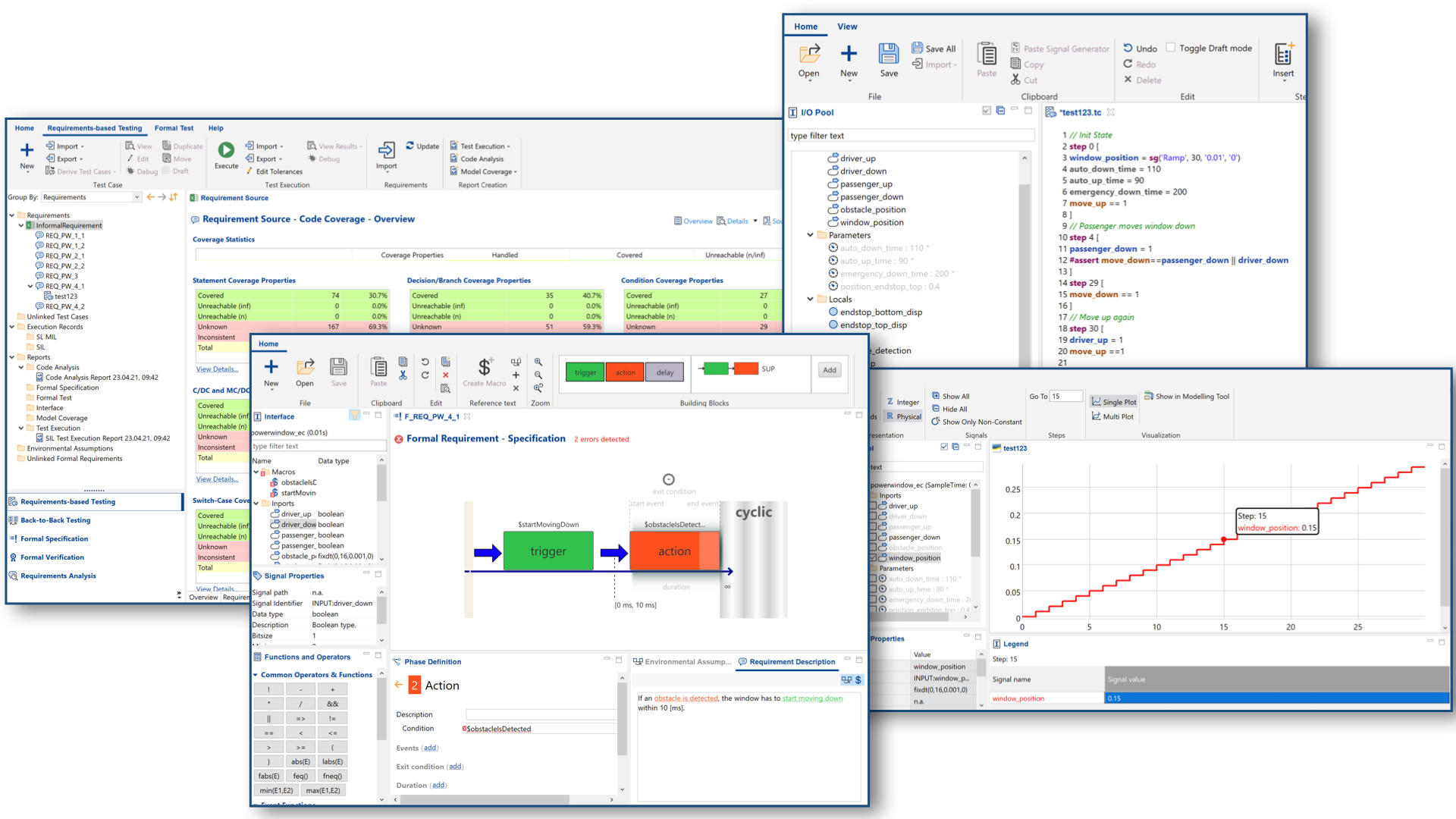 With this release we are adding support for Matlab, Simulink and Embedded Coder 2021b. Further feature highlights include: 
The new overview dashboards provide a visual summary of the project status and present all relevant KPIs at a glance.
New Profile Type "Simulink Top Level"
We believe, that a test tool should never modify the system-under-test. This is why BTC EmbeddedPlatform normally runs all MIL Simulations on a copy of the model. But sometimes it can also have advantages to have a  faster, more agile and more iterative developer testing process. This is why we are introducing an additional type of test project which we call "Simulink Top Level". With this kind of test projects, we are running the MIL tests directly on the original model, so that changes in the model can be directly taken into account without performing a profile update
Improved Script View for flexible test authoring
Earlier this year, we introduced a new script language as an alternative way to create, edit and view test cases. With this release, the Script View becomes even more intelligent with an improved content assist and auto formatting.
Integration with Siemens Polarion
We believe that a direct bi-directional traceability between tests and requirements is key an efficient and ISO 26262 test process. This is why are passionate about providing a direct connection to ALM/PLM tools such as IBM DOORS or PTC Integrity. With this release, we integrated the support for Siemens Polarion as a standard tool feature, allowing the requirements import and update as well as the synchronisation of test cases and test results. 
Local Requirement Simulation
To make sure that your safety requirements have been expressed correctly in BTC EmbeddedSpecifier, we now offer the possibily to simulate them straight from the editor.